Content Integration
Our unique value proposition is that we help ensure the integration of your content or content developed by Incomar Services. The process requires skill, attention to detail and knowledge of the reseller audience.
Our content team is comprised of experienced specialists with diverse backgrounds in merchandising, category management, content development and content delivery. This means we can advise, manage and implement your enhanced content projects whether that content is copy, images, or video.
Integrated Content Marketing
Through integrated content marketing, Incomar works with manufacturing partners to help ensure that they are broadcasting a clear, consistent message across all channels.  Below is an example of our strategy.
Content Calendar
This is the most important step in successful Integrated Content Marketing campaigns.  With client input and product guidance, each outbound marketing and social media campaign is fed into a master calendar to ensure timely, relevant information is delivered to your customer.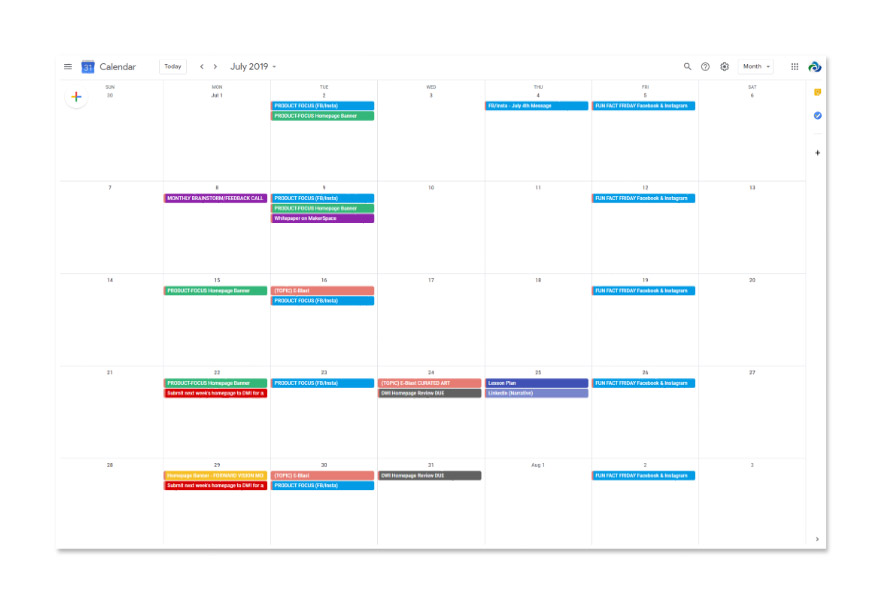 Coordinated, Integrated Campaigns
We implement coordinated, consistent messaging across social platforms, outbound campaigns, and web banners.

Incomar Services offers the development and distribution of Lesson Plans and Lesson Plan Videos, as well as blog writing that educates and supports your marketing and sales efforts.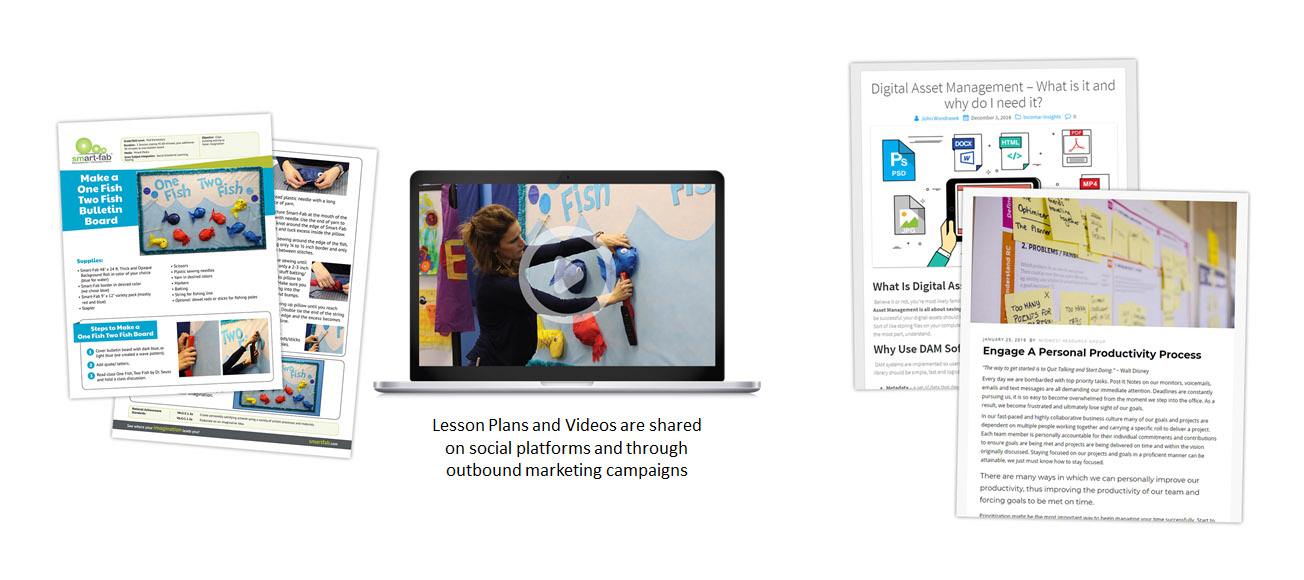 Outbound Marketing
Incomar Services delivers regularly scheduled outbound marketing email campaigns to our vetted list of thousands of dealer contacts, school contacts and architect contacts.  We can also work with your opt-in list.
Email examples: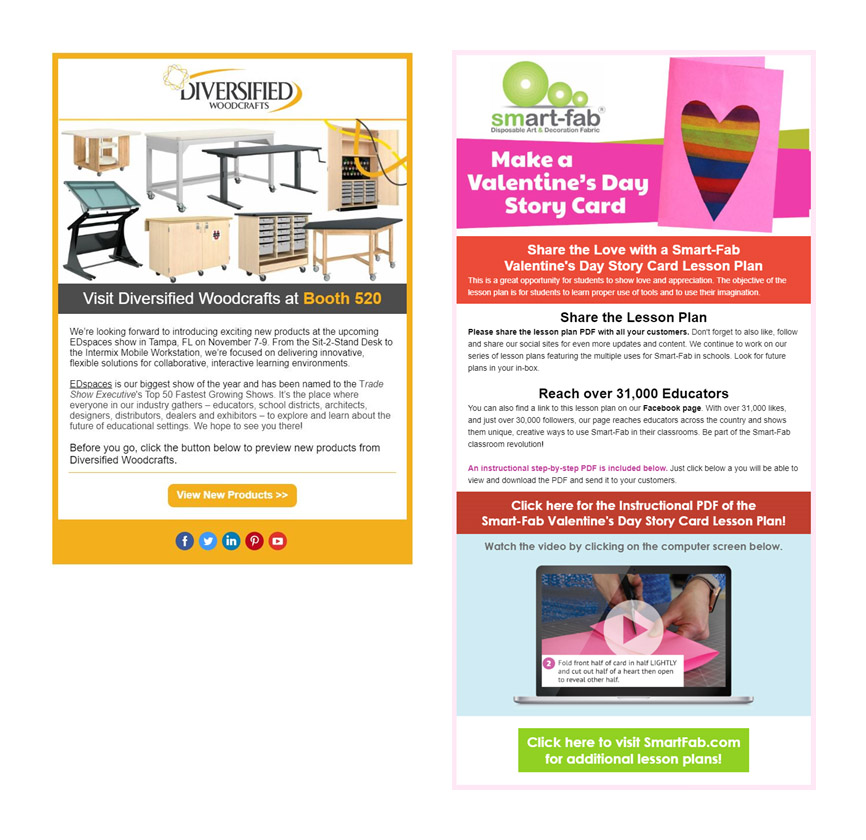 Social Platforms
Based on a Content Calendar, Incomar Services delivers scheduled, weekly social campaigns on multiple platforms, with coordinated online web messaging.