The Customer: Gratnells
The worldwide leader in educational storage solutions, Gratnells, recently upgraded their Dynamis product line. They tasked Incomar to develop new images before the actual units were built, in order to hit the ground running with all necessary sales content. 
Challenges + Roadblocks
Building a new unit and shipping it to the Incomar headquarters was not an affordable option, due to the fact that Gratnells is a UK-based company and they needed images before the units were built. Speed was of the utmost importance, while not sacrificing quality. Since 75% of consumers rely on product photos when deciding on a potential purchase1, it was critical that these images were photo-realistic, even on a tight deadline. 
The Solution
Incomar specializes in 3D product rendering, which allows us to create high-quality visuals without the physical products in our studio. We created 3D renderings of the 18 new products in every available color sold throughout the United States and Europe. In total, that meant 414 high-resolution photo-realistic images of the new Dynamis line, produced on a quick timeline!
Here are samples of the final images: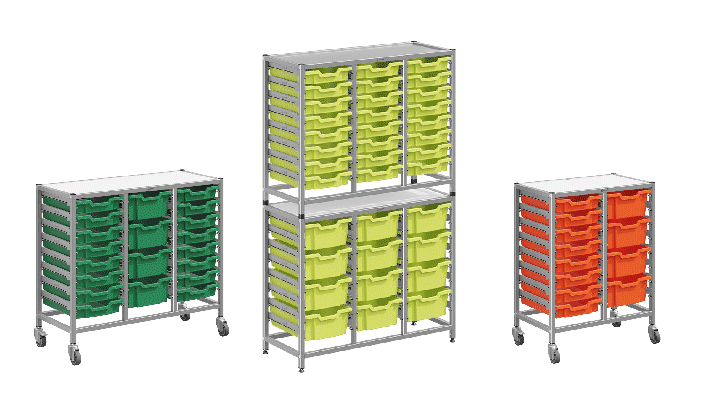 In Gratnells' case, time to market was key. Incomar was able to produce these high-quality images within the provided timeline to optimize product release. Staying ahead of trends by increasing your speed to market gives you a decisive competitive advantage. 
Whether you want to photograph an existing product or create a 3D rendering of something new, Incomar Creative Services can provide high-quality images for your products. Let's work together! Reach out to us at 847.541.4626 or click here.
---
1 Information taken from 5 Significant Facts– How Product Photography Can Impact Your E-Commerce by Yen Pedrajas